Get in touch
Call 1300 798 279 (from Australia)
+61 8 9251 1600 (outside Australia)
OR send us your enquiry
KLINGER Atmeco conducts steam trap surveys on a stand-alone basis or as part of a wider component integrity management and energy efficiency program. 
Utilising our extensive experience in conventional LDAR survey methodology, key elements of conducting this survey include asset identification, data management and reporting. 
We use a combination of visual condition assessment criteria in conjunction with thermographic imaging and ultrasonic leak detection technology to systematically and methodically screen and analyse steam trap functionality.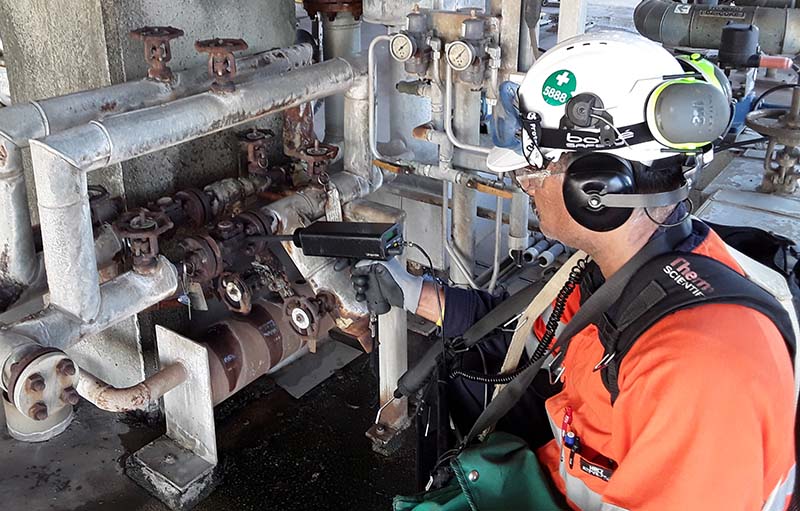 Steam Trap Survey Methodology
A structured survey path methodology is applied, that maps a sequenced inspection route including physical locations and component numbers, ensuring that no steam trap is missed.  This becomes particularly important in scenarios when a steam trap or block valve may be leaking steam to a common header and condensate drain point without obvious, localised visual evidence of a leak.
Once an asset's internal condition and operations status are clearly determined, energy losses due to asset failure can be accurately calculated. Calculations are made using specific loss calculation algorithms based on OEM published steam trap ratio coefficients via our advanced CIMS database.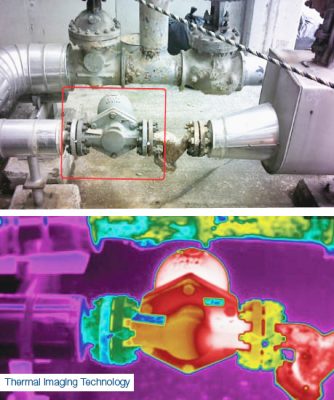 Steam Trap Survey Benefits
Save costs by reducing steam loss via failed open traps and leaks in steam trap stations
Increase equipment reliability by reducing damaging condensation in steam lines
Improve product processing through enhanced quality of steam (hot and dry)
Reduce equipment repairs, down-time and replacement costs
Gain valuable data for decision making, through detailed, certified reports that indicate observed condition of steam traps, test results and steam/energy loss estimates.