Get in touch
Call 1300 798 279 (from Australia)
+61 8 9251 1600 (outside Australia)
OR send us your enquiry
Acoustic Emission detection
Acoustic Emission detection is a non-destructive testing (NDT) technique that offers a dynamic method of investigating the behaviour of materials that are put under stress.
Acoustic Emission testing is based on the detection and conversion of high frequency elastic waves into electrical signals. This technology allows you to listen to the sounds of cracks growing for example and other signals of active damage that may exist in stressed materials or equipment.
This technology enables the detection of small-scale damage long before component or product failure, therefore can be confidently utilised to find defects and leaks and check the integrity of an asset or component during plant operation.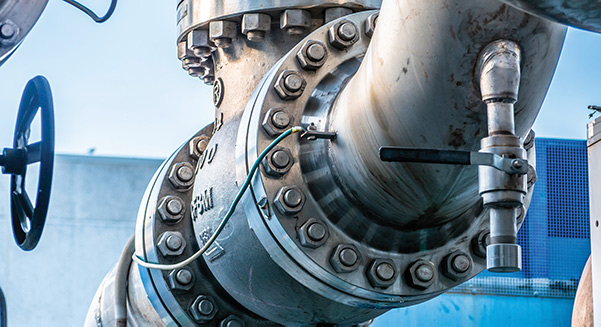 Applications for Acoustic Emission Detection
Acoustic emission detection can be used for various applications and is one of the latest methods of detecting leaks.  Leaks that exist in high pressure valves or pipes will create stress waves, which can be recorded when using an acoustic sensor installed on the valve or pipe wall.  KLINGER Atmeco utilises acoustic emission technology to detect internal leaks in valves and other equipment and to detect underground pipeline leaks.
Get in touch
Call 1300 798 279 (from Australia)
+61 8 9251 1600 (outside Australia)
OR send us your enquiry