GREENE TWEED SEALS
KLINGER is the authorised distributor of Greene Tweed sealing products in Australia.
The Greene Tweed range of customised sealing solutions can solve your most critical challenges. Composed of proprietary, high-performance sealing materials, Greene Tweed sealing solutions range from standard o-rings to custom-engineered seal designs for complex applications. Seals are available in a wide range of materials, including Fusion™ FKM and Chemraz® FFKM, and are engineered to provide broad chemical resistance in temperatures ranging from -40°F (-40°C) to 621°F (327°C). Options are also offered in Greene Tweed's Arlon® PEEK and Avalon® fluoropolymer materials.  See further below for more information on these materials.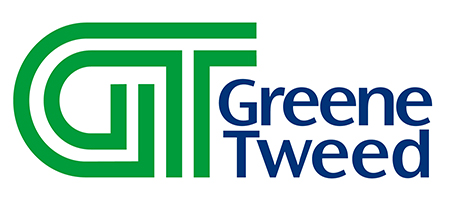 Sealing material options available from Greene Tweed
FFKM, or perfluoroelastomer, contains higher amounts of fluorine than standard FKM, and features higher temperature ratings, up to approximately 325°C (617°F). FFKM also has improved chemical resistance, with nearly universal chemical compatibility. This combination of high-performance capabilities makes FFKM seals the premium choice for the most challenging applications. FFKM is used in o-rings and seals in environments with high temperatures and/or harsh chemicals in the aerospace, semiconductor, energy, pharmaceutical, and industrial industries.
Greene Tweed's Chemraz® is the ultimate elastomeric FFKM material. Chemraz® is a polymer of three or more monomers in which all hydrogen positions have been replaced with fluorine. It has the broadest chemical resistance of any elastomeric material.
Arlon® materials are proprietary PAEK (polyaryletherketone) thermoplastic compounds, which include the PEEK (polyetheretherketone) and PEK (polyetherketone) subsets of compounds. These provide high strength and wear resistance and are well suited for use in harsh or extreme environments and highly dynamic applications.
PEEK material (polyetheretherketone) is a high-performance, semi-crystalline engineering thermoplastic. It has outstanding harsh chemical resistance, excellent mechanical strength across a broad temperature range and good dimensional stability.  PEEK is also tough, strong, and rigid, with superior creep resistance. It is excellent for applications where thermal, chemical, and combustion properties are critical to performance. PEEK polymer retains stiffness and strength for use in harsh HPHT environments.  PEEK is often used as the body for electrical connectors, in a broad range of industries (including aerospace and oil & gas), to minimize thermal expansion, provide chemical resistance, greater pin density, and can be used as sealing.  PEEK materials are also used for a variety of sealing system components and sensor housings. Numerous high-performance applications in aircraft engines and other demanding environments rely on the performance of PEEK material.
The operating temperature range of our Arlon® portfolio extends from low temperatures to 260°C (500°F). With excellent thermal stability, low wear, and high-impact resistance, Arlon® is suitable for tough, long-life applications.  Arlon® 3000XT, is the newest proprietary Arlon® offering. It is a best-in-class polyketone, offering a glass transition temperature 35° F higher than PEEK. Arlon 3000XT® also provides superior mechanical property retention from 350° F to 600° F. It is the only commercially available cross-linked PEEK material, resulting in significantly enhanced chemical compatibility in high temperatures. It also has excellent creep resistance and improved insulation resistance properties when compared to unfilled grades of PEEK.  In addition to Arlon® 3000XT, Greene Tweed offers a broad range of PEEK polymer grades with a variety of fillers to meet the specific demands of a broad range of industries and applications.
The Avalon® family of materials was initially developed for use in aerospace applications. Through technology transfer, these leading edge materials are now used in a variety of industries including semiconductor, oil & gas, and life sciences.
Avalon® fluoropolymers provide superior low friction for seal types including MSE®s, back-up rings for the G-T® ring, V-rings for V-packings, and valve seats. Base fluoropolymers provide excellent lubricity and sealing characteristics while fillers provide enhanced creep resistance, increased high-temperature capabilities, and outstanding wear characteristics. Avalon® is suitable for a variety of applications, including those requiring nonabrasive contact surfaces, high-temperature wear resistance, low deformation under load, good chemical resistance, and high-surface speeds.