INDUSTRIES WE ARE ACTIVE IN
Tailor-made solutions for every industry.
At KLINGER we focus on ensuring plant safety. No matter whether the medium to be transported is fluid or gaseous, we see it as our responsibility to ensure that media remain where they are intended. Fully committed to this approach, our plant safety technology solutions – gaskets, valves, metal hoses, expansion joints and instrumentation – ensure reliable and safe operation. Without leakages and subsequent harm or material damage. Our mission is to assist in avoiding such incidents through the provision of our innovative and state of the art product range, which is tailored to meet the specific requirements of the respective industries.
Discover tailored products and services for each sector by clicking on each industry below.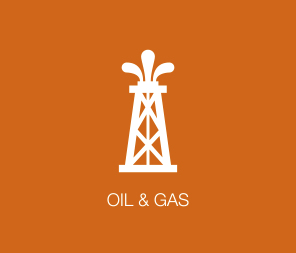 OIL AND GAS
The requirements of the oil & gas industry with regard to sealing technology solutions are both diverse and extremely demanding. We are the first choice in terms of safety and reliability and provide the best product for every single application.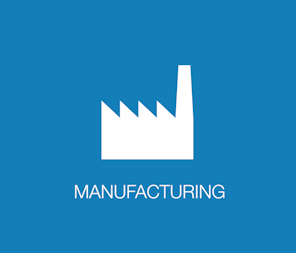 MANUFACTURING
Continuous production is a key success factor within the manufacturing industry. Our revolutionary and high-quality sealing, fluid control and monitoring technology products dramatically reduce the risk of undesired downtimes.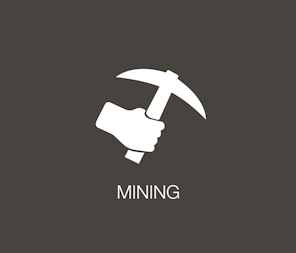 MINING
Aggressive and abrasive fluids combined with high temperatures and high pressures are common requirements in mining and steel applications.  Our sealing and fluid control products meet the reliability and longevity requirements of the mining industry.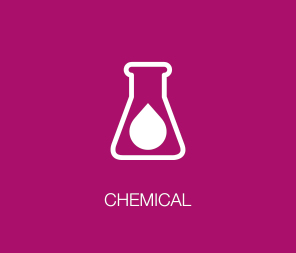 CHEMICAL
Aggressive chemicals, high temperatures and high pressures are common challenges in chemical, rubber and plastic industry applications.  Our leading sealing and fluid control products are tailored to meet the stringent requirements of the chemical industry.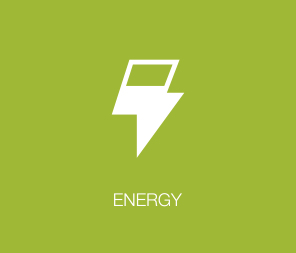 ENERGY
High-quality sealing and fluid control technology products are a must for process safety within the energy sector. KLINGER offers a wide range of safe and reliable solutions for combined cycle, wind, solar, hydro, nuclear and thermal power plants..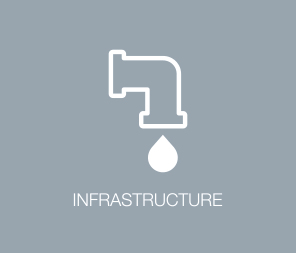 INFRASTRUCTURE
Excellent thermal resistance, a long service life and a performance that ensures efficiency. These mission-critical characteristics can be found in all our products and solutions for district heating as well as for water and wastewater treatment applications.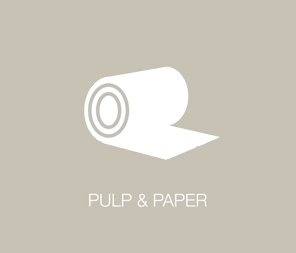 PAPER & PULP
KLINGER significantly supports the pulp & paper industry in reducing downtimes and avoiding emissions. Our sealing and fluid control technology products stand for optimized processes and increased efficiency.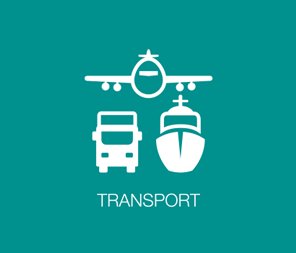 TRANSPORT
The transport sector benefits from our high-quality, innovative products and their long service life. We provide technical solutions and certified products that are also able to fully operate under extreme conditions.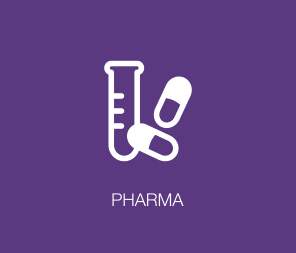 PHARMACEUTICAL
Cleanliness and hygiene are non-negotiable factors within the pharmaceutical industry. Our products are in full compliance with the sector's strict and demanding regulations, standing out thanks to their long service life.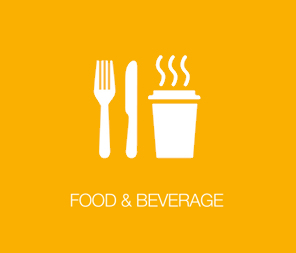 FOOD & BEVERAGE
In addition to general safety and reliability, KLINGER offers a wide range of products tailored to meet the requirements of complex and demanding industries. For the food and beverage industry, our sealing and fluid control technology are in full compliance with the specified requirements and constraints.