Get in touch
Call 1300 798 279 (from Australia)
+61 8 925 1600 (outside Australia)
OR send us your enquiry
Passing Valve Surveys - Internal leak detection
Passing valves can cause product loss, wasted energy and the unintentional mixing of separated streams, which can lead to increased hazards and reduced product quality. 
Valves in the 'normal closed position' that are failing (discharging or passing liquid or gas downstream) can create major process safety and plant performance issues. During plant or unit shut downs, valves in the 'normal open position' that fail when closed, can also create major risks.  Process systems can become unstable or difficult to control, and flaring or emissions to atmosphere may increase as a consequence.
Identifying and rectifying failing valves can reduce product and energy losses, help lower emissions and improve safety.  Using KLINGER Atmeco to find passing or failing valves generally involves little or no disruption to production. 
Passing valve survey - reduce risk and emissions
Suspect process valves and PSVs that fail in the closed position can be found with confidence using systematic and methodical screening and analysis. Our highly skilled team of technicians utilise various equipment including advanced airborne and contact-based ultrasonic scanning technologies to detect, verify and quantify losses.
We can also deploy Acoustic Emissions (AE) monitoring techniques to detect and locate internal leaks across valves and pipes under pressure. Together with adjusting the valves' upstream and downstream differential pressure conditions, our technology can detect typical internal leak signatures in 'normally closed' valves.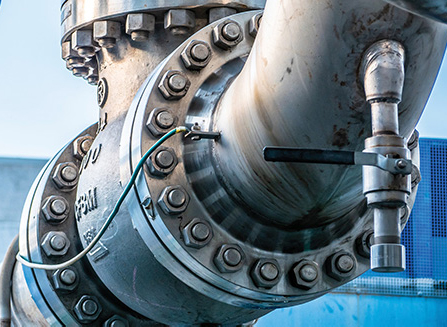 Passing valve survey methodology
Our experienced technicians will capture and analyse field data including identifying passing valves and PSVs, verifying the fault location of leaks and quantifying the leak rate to accurately measure losses.  Our CIMS data management and reporting software is used to record and maintain data relating to passing valves.
Passing valve screening and subsequent leak validation in complex process systems may require panel and field operator input to introduce static pressure differentials across valves. 
Passing valve survey – deliverables
Identify the closed valves that are passing liquid or gas downstream
Process isolation point (shutdown valve) integrity reports
Update CIMS database with leak source information
Prioritise a list of maintenance response actions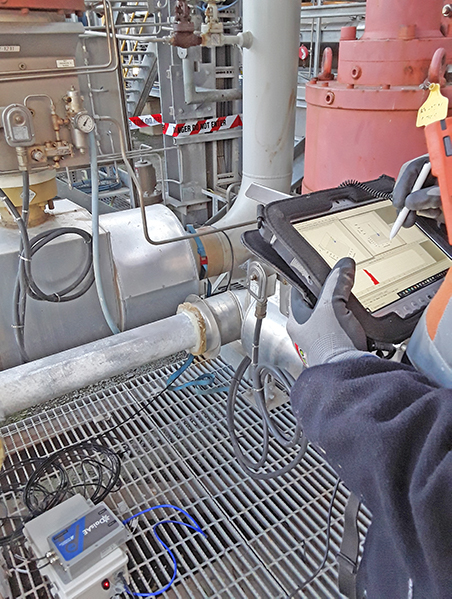 Get in touch
Call 1300 798 279 (from Australia)
+61 8 925 1600 (outside Australia)
OR send us your enquiry