COMPRESSION PACKINGS
Control of fluid loss is essential to the successful operation of mechanical equipment used in fluid handling. Various methods are used to control this leakage from pumps, valves and various other static applications, but the oldest and still the most common method is the use of compression packing, so called because of the manner in which it performs the sealing function.

KLINGER has a comprehensive range of compression packing's which are suitable for centrifugal or reciprocating pumps, agitators, screw conveyors and valves. KLINGER's range includes patented specialised compression packing and concepts which assist our customers to meet, and in most cases exceed the stringent fugitive emission targets set by various environmental bodies such as the EPA and customers themselves.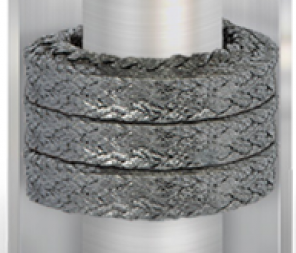 GRAPHITE / CARBON
Carbon and Graphite Packings are inert to most chemicals and have low frictional coefficients as well as being capable of being used in both cryogenic and high temperature applications.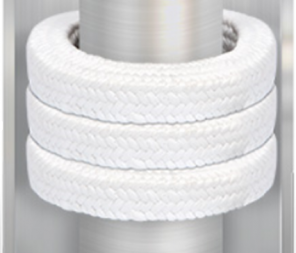 PTFE
PTFE fibers have a high resistance to chemical attack in both acidic and caustic applications.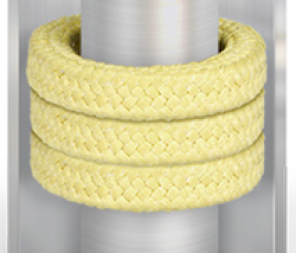 SYNTHETIC FIBER
Developed as economic yet strong material alternatives for use in the demanding sealing environments within various industries for use in applications such as abrasive slurries, acids and alkalis and where high strength sealing materials are required.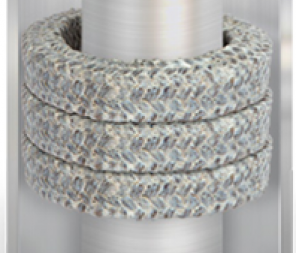 NATURAL FIBER
Can be used in mildly acid and caustic applications and are generally lubricated with either PTFE or graphite.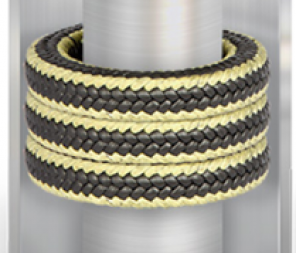 HYBRID
Suitable for applications where due to service requirements a special mix of yarns is required.
This would include applications such as reciprocating pumps, agitators, outlet devices and difficult applications where high stresses and pressures are involved.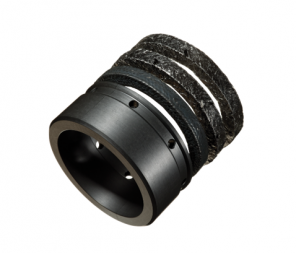 PACKRYT® BEARING SYSTEMS
The PackRyt system is a unique stuffing box sealing arrangement that for the first time incorporates a bearing and flush channel system together.
SOOT BLOWER PACKING SYSTEMS
A packing set with a high density high energized structure giving support and abrasion resistance at the throat bush and throughout the gland/stuffing box.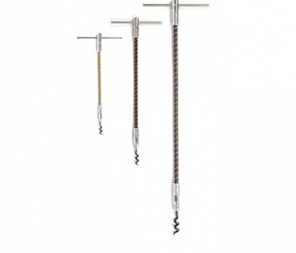 MAINTENANCE TOOLS
Packing Cutters, Extractors and Tamping Tools