GREENE TWEED THERMOPLASTIC COMPOSITES
KLINGER is the authorised distributor of Greene Tweed products in Australia.
Greene Tweed's thermoplastic composites provide solutions for aggressive and demanding applications. Through the use of novel fiber forms and matrix combinations, our composites service a wide variety of markets and needs. Whether in need of wear performance, part consolidation, mechanical strength, or environmental and chemical resistance, Greene Tweed's material portfolio is fully characterized and backed by an experienced design, analysis, and manufacturing engineering team.
Greene Tweed specializes in the design and manufacture of components composed of high-performance thermoplastic matrices, with a focus on PEEK, PEI, PEKK, PFA, PTFE, and PA. These matrices, combined with short, discontinuous, braided, woven, and unidirectional fibers of both glass and carbon variations, enable tools for next-generation technology demands.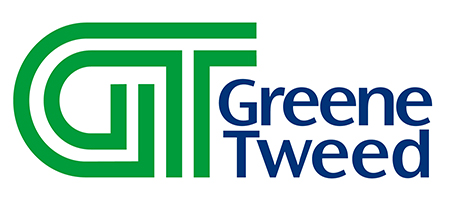 Materials and capabilities
Net & Near-Net Molded – Complex components produced from custom tooling, providing excellent customization & repeatability.
Machine Finished – Stock material machined to print to meet specific application requirements.
Stock Shapes – Molded tube, rod, or plate in stock shape/billet form (multiple OD/ID/lengths/sizes) available for immediate delivery.
Resins
PEEK (Polyetheretherketone) and PEKK (Polyetherketoneketone) – Semi-crystalline thermoplastic polymers with superb mechanical & chemical resistance properties retained at elevated temperatures.
PEI (Polyetherimide) – Amorphous thermoplastic polymer offering outstanding chemical stability & FST performance.
PFA (Perfluoroalkoxy) – Fluoropolymer offering chemical resistance & thermal stability.
PTFE (Polytetrafluoroethylene) – Fluoropolymer with low friction properties & abrasion resistance.
PA (Polyamide or "Nylon") – A highly moldable, strong, and economical matrix; a cost-competitive option for applications not requiring extreme elevated temperature performance.
Fiber Types
Carbon Fiber – Provides superior strength to weight performance, impact, & fatigue characteristics.
Glass Fiber – An economical & fiber form, offers electrical & galvanic isolation in addition to good mechanical strength properties.
Fiber Forms
DLF (Discontinuous Long Fiber) – A novel, quasi-isotropic chopped fiber form offers a cost-effective & strong composite material solution; ideal for complex-shape metal replacement.
Continuous Fiber – Greene Tweed's highest performing & strongest materials, offered in unidirectional, fabric, & braided forms.