GASKET OVERVIEW KLINGER AUSTRALIA
Your partner for the development and production of the industry-leading range of gaskets and sealing materials.  KLINGER is the pioneer of gasket technology since 1886.  Our range of metallic, semi-metallic and soft-cut gaskets meet industry and quality requirements of our global customers. View our portfolio of gaskets and soft sealing material and sheeting. We manufacture gaskets in Australia to international standards, in quick turnarounds to cater to the needs of our customers located across Asia Pacific.
METALLIC GASKETS
KLINGER manufactures metallic gaskets in a wide range of alloys to cover even the most chemically aggressive applications.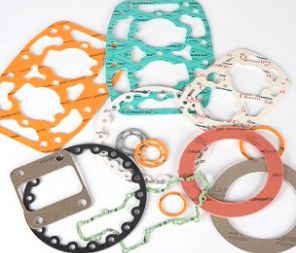 SOFT GASKETS
Our range of KLINGERsil, Top-graph, graphite sheet and laminates, PTFE, cork and paper materials cover a wide range of applications.