Get in touch
Call 1300 798 279 (from Australia)
+61 8 9251 1600 (outside Australia)
OR send us your enquiry
KLINGER Atmeco utilises thermographic imaging technology to assess online and offline mechanical and electrical assets for signs of wear or heat related problems. 
Thermographic imaging is a technology that utilises infrared radiation and thermal energy to gather information about objects.  This technology formulate images of an object, even in low visibility environments such as fog, smog, smoke, and haze. 
Based upon the science of infrared energy being emitted from all objects (or heat signatures), thermal cameras can be used to detect even the most minute differences in temperature.
Thermal imaging is used to locate and pinpoint joints and parts in electrical assets that are at risk of overheating.  This technology can also be used to identify loose connections or devices that are starting to fail.  
Our specialist engineers and technicians are fully trained and certified thermographers.  For over 10 years, KLINGER Atmeco has utilised both cooled and uncooled thermal imaging cameras to conduct a range of surveys.  Through thermographic analysis, these survey reports provide natural and thermographic images and respective radiometric data.  This information is used for the purpose of diagnosing problems that may exist in equipment, assets or within an area of interest on site.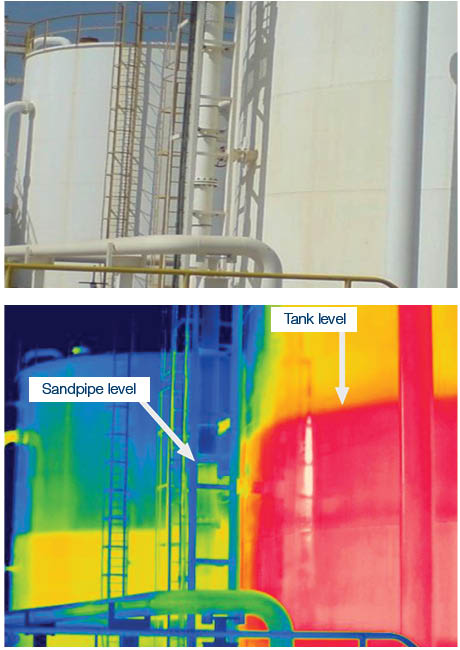 Applications of Thermographic Imaging
Thermographic imaging is used for various asset integrity surveys. This  includes steam trap surveys and inspections on a range of mechanical and electrical assets to pinpoint performance issues. The technology can also help address thermal performance in thermal insulation equipment or other mechanical assets by quickly identifying heat loss or leaks. 
Get in touch
Call 1300 798 279 (from Australia)
+61 8 9251 1600 (outside Australia)
OR send us your enquiry