Spreading the magic of love
Supporting Children's Mental Health and Well-being Through Books
KLINGER Australia recently had the honor of hosting a presentation by the wonderful team from the Magic Coat Foundation. This remarkable not-for-profit organisation is dedicated to providing mental health workshops and valuable resources to support children, especially those in underprivileged schools, foster care, women's refuges and prisons. Additionally, it partners with organisations such as Ronald McDonald House, Breast Cancer Care WA and Perth Children's Hospital, and extends its support to parents or caregivers through parenting workshops, equipping them with lifelong skills to promote their children's mental well-being.
"The Magic Coat" is a creative analogy created by Di Wilcox, the Founder of the Magic Coat, to help children feel safe and effectively deal with a range of challenging situations they may encounter. Inside this coat, a host of different characters reside, each representing a unique cognitive behavior or positive psychology strategy that children are encouraged to utilise when faced with challenges. By teaching both children and parents about the concept of "the Magic Coat," they can develop a common language to foster effective communication.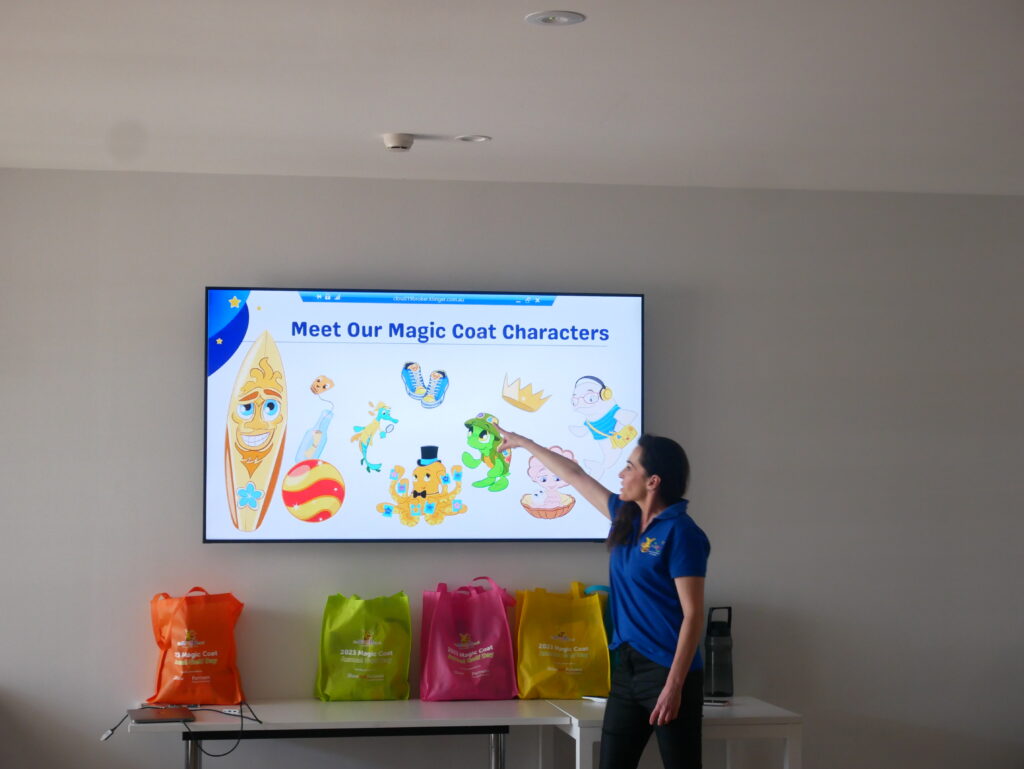 A Heartfelt Decision
The Magic Coat is for all children, but it's especially helpful for those who don't have a responsible adult they can trust. It reminds children that they have everything they need inside them to face tough times, even when they can't find support from others.  During the presentation Di shared a story with the KLINGER Australia team.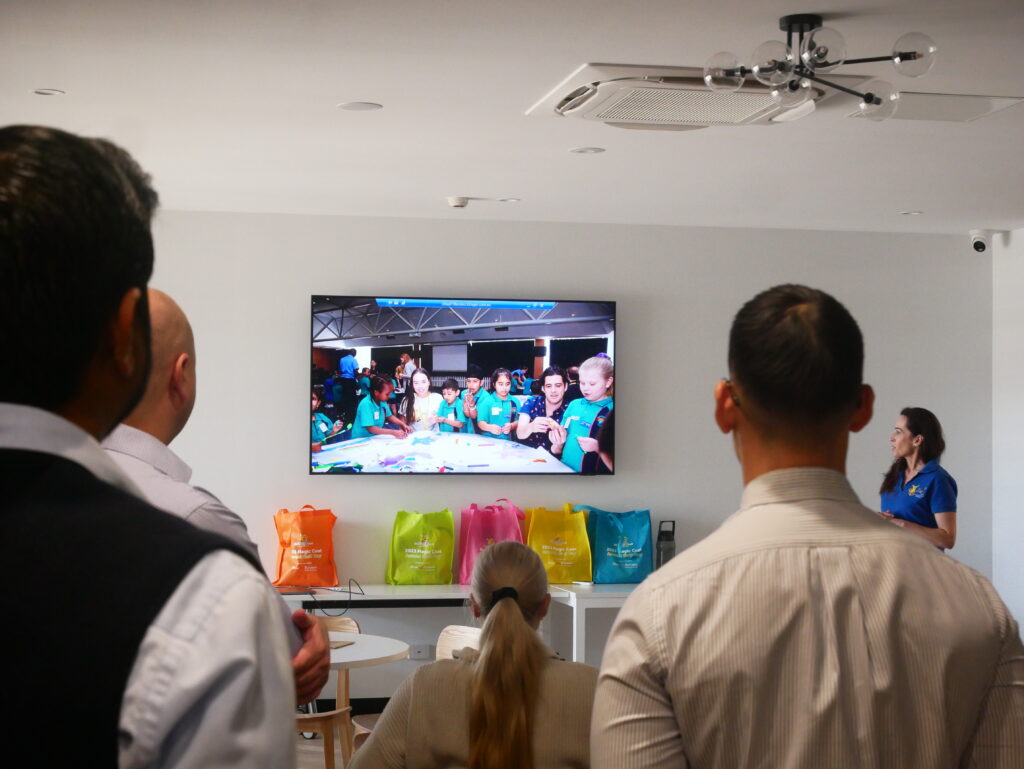 As the Magic Coat Foundation shared their personal anecdotes, heartfelt testimonials and eye-opening statistics, the

KLINGER team was

captivated by how they are breaking the cycles of disadvantage. We

couldn't help but empathise and feel a profound sense of responsibility to contribute to something truly meaningful.

 
After the presentation, a quiet determination settled within the team.  KLINGER Australia decided to offer our support to provide the necessary resources that underprivileged children so desperately need. 
A path towards healing, empowerment and reconciliation
One aspect that touched us deeply was the Magic Coat Foundation's tireless efforts to uplift underprivileged children, particularly those from Aboriginal backgrounds. As part of this endeavor, they introduced the Magic Coat Indigenous Australian Edition. This edition was the result of a collaborative effort with Michelle McAullay, a proud descendant of the Yamitji Nanda people, and showcased captivating illustrations by the renowned Indigenous artist Kevin Bynder. The artwork and storytelling within the book skillfully captured the essence of the Indigenous culture, speaking directly to the hearts of Indigenous children and deeply resonating with their experiences and cultural heritage.  
Commitment on a personal level 
Our decision to support the Magic Coat Foundation was not driven solely by a sense of obligation but by a genuine personal connection. 
"As an organisation, we want to advocate for mental health and well-being, and help those who are finding things tough and provide support, "says Julie Gilham, HR Coordinator of KLINGER Australia, who is also the key KLINGER liaison for the Magic Coat Foundation initiatives.  
It is worth mentioning that the foundation's impact extends beyond Australia. The Magic Coat Foundation created the story book initially for Australian children, and subsequently translated it for distribution to Ukrainian children. The book, titled "Magic Heart for Ukraine," was translated and printed in Poland, with over 20,000 copies distributed to reach and support Ukrainian children. 
Making a Difference to Kids Mental Health
Our experience with the Magic Coat Foundation was truly eye-opening and heartwarming. By aligning with their mission, we were able to merge our own values with a cause that deeply resonated with us. We invite you to join us in standing alongside the Magic Coat Foundation as we bring happiness and hope to children, empowering them with the transformative magic of love to author their own stories of strength and success. For more information, please contact admin@magiccoatfoundation.com.au.