Set sail with  KLINGER sealing systems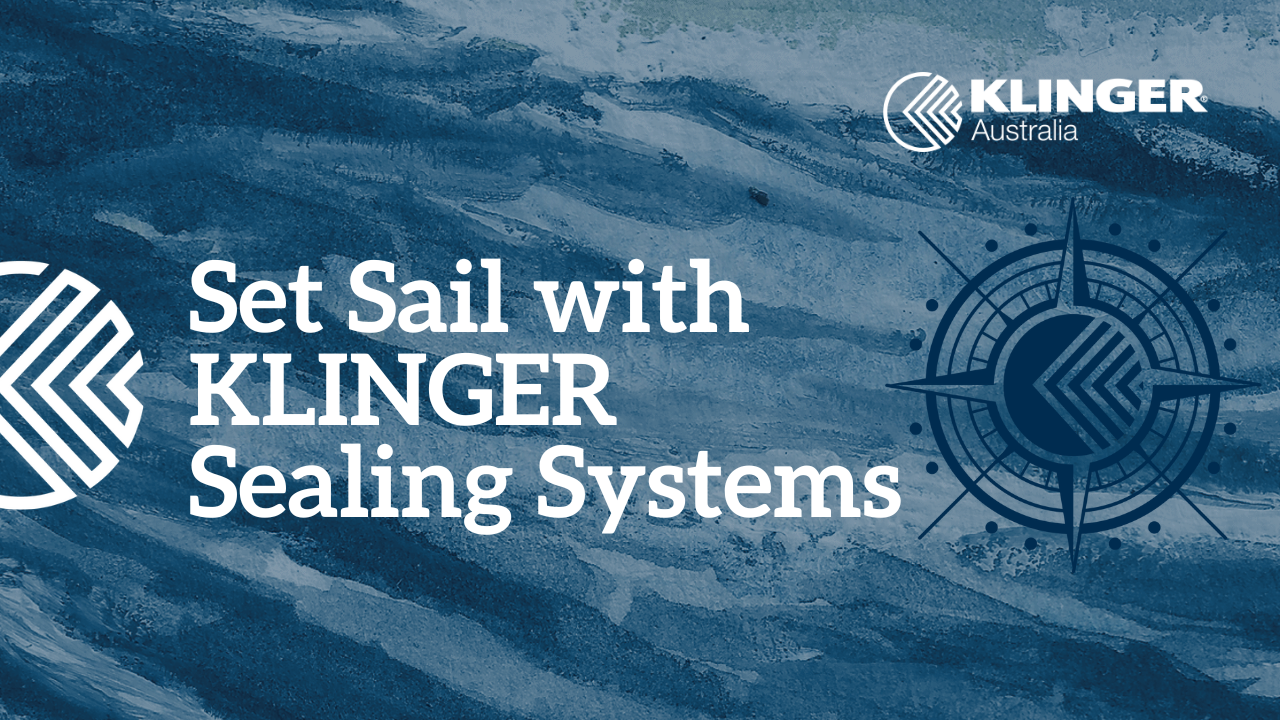 From propulsion systems to piping networks, HVAC installations to electrical enclosures, gaskets and seals play an integral role in numerous shipbuilding applications. These small yet crucial sealing devices prevent leaks, ensure the efficient operation of piping, equipment and structural elements, and maintain the integrity and safety of various systems aboard vessels.
The requirements for performance and reliability are even higher at sea
From the relentless exposure to saltwater, extreme temperature variations and constant vibration, to the pressures and mechanical stresses faced by the vessel, the need for exceptional performance and unwavering reliability is paramount. Therefore, sealing solutions for the Marine sector must excel in many areas to support the vessel's optimal performance.  
With over 30 years of extensive experience in the Shipbuilding Industry and being a key contributor to the selection of Gaskets and Seals for a wide range of vessels, including navy vessels and submarines like the prestigious Collins Class Submarines and Air Warfare Destroyers, Lance has become a highly regarded figure in the maritime sector for sealing products. As the primary contact at KLINGER Australia for the maritime industry, Lance highly recommends the following guidelines for achieving optimal performance and reliability in marine applications:
Use a collaborative design approach.
Foster collaboration between the project team and sealing solution providers from the early stages of design. This allows for thorough evaluation of system requirements, identification of potential challenges, and customisation of sealing solutions to meet specific needs. By involving experts early on, you can optimise the design and minimize potential issues down the line. 
Choosing materials that exhibit exceptional resistance to corrosion, chemicals, and UV radiation is crucial
For gaskets and seals in the marine environment, their materials must provide a reliable barrier against extreme temperature variations, high levels of moisture, and exposure to saltwater. These demanding conditions necessitate gasket and seal materials that can withstand the harsh marine environment without compromising their performance or integrity. By selecting materials with these exceptional properties, you can ensure that gaskets and seals deliver long-lasting performance, effectively preventing leaks and maintaining the integrity of sea water systems, pipelines, valves, and engine parts. 
Weight precision is a critical factor in vessel construction.
Each component, from gaskets to seals, must be carefully selected to meet strict weight limitations while upholding performance and fuel efficiency. Opt for products that aid in achieving the desired weight precision without compromising functionality. 
In the shipbuilding industry, on-time delivery and unwavering adherence to project schedules are paramount.
When engaging with suppliers, inquire about their fabrication facilities and stock holdings to ensure they can guarantee prompt delivery. This ensures seamless installation and integration into the vessel construction process, maximizing efficiency at every stage. 
Prioritising comprehensive compliance with industry standards and regulations is vital.
Opt for gaskets that meet widely recognised maritime standards like Lloyds and various MIL-Specs. Ensure they adhere to ship classification society regulations and specific fire safety standards, including the International Convention for the Safety of Life at Sea (SOLAS) regulations. 
KLINGER gaskets for the maritime and shipbuilding industry offer the following features:
Resistant to the fluids and environmental conditions they will be exposed to.

Retain their sealing capabilities over time, even under high-pressure or high-temperature conditions.

Exhibit good resistance to degradation, corrosion and aging.

Deliver top-notch performance even in extreme conditions, including severe weather, rough seas, and vibrations.
The KLINGER range of sealing products also includes flange guards or spray shields to provide a protective barrier for high-risk installations. They prevent hazardous media from posing safety threats and are particularly useful when corrosion affects bolted joints or when seals are improperly installed or maintained. By effectively containing leaks or mists of pressurised fluids such as hydraulic fluid, lube oil, or fuel oils, they mitigate the risk of fire or explosion in engine rooms.
KLINGER capabilities also extend to assembling comprehensive sealing packages, including a diverse range of valves and flow control devices. These meticulously designed valves not only optimise compatibility but also enhance functionality, ensuring seamless integration within various systems. 
Count on KLINGER for quality and expertise to navigate your maritime endeavor
The KLINGER support for you doesn't stop once products are purchased. The team is dedicated to ensuring your satisfaction and will actively address any obstacles that come up along the way.
Projects:  Throughout the entire project lifecycle, from the initial design phase to the ongoing operation of your vessel, KLINGER Australia's support team is committed to providing comprehensive technical guidance. 
As the technical service rep, Ross actively engages in monitoring the performance of our sealing products throughout the shipbuilding process. By doing so, he ensures that our solutions consistently meet the evolving requirements, providing reliability and peace of mind to our valued clients.
Customisation: In addition to dedication to project oversight, the KLINGER expertise extends to providing customer-specific special solutions tailored to meet the unique demands of marine applications and strive to deliver comprehensive sealing solutions that elevate performance and reliability in the maritime industry.
Share this article on social