Get in touch
Call 1300 798 279 (from Australia)
+61 8 9251 1688 (outside Australia)
OR send us your enquiry
A practical solution to resolve many mechanical vibration-related problems. 
Made from multi-ply bellows with very thin layers of stainless steel, KLINGER's Vibration Absorbers are particularly suited for operation where low-amplitude, high-frequency vibration is problematic and/or operation temperatures exceed rubber expansion joint limits. 
These expansion joints can be equipped with tie rods to limit the movement and absorb the pressure of the pump pressure surge, preventing thrust forces from being transmitted into the pipe.  
Download Product Information
Below you can find more product-related Information.
Advantages of Vibration Absorbers
A highly versatile and durable choice for all purposes and media

Great pressure and temperature-bearing capacity

Available in various types of metallic material grades

Rubber bushes can be added to the tie rods to help reduce noise

Hard-wearing, weatherproof, with a longer cyclic service life than rubber Expansion Joints
Applications of Vibration Absorbers
Power stations
Pulp and paper plants
Heating and ventilating systems
Sanitary installations
Shipbuilding
Off-shore installations
Flue gas cleaning systems
Chemical/petrochemical plants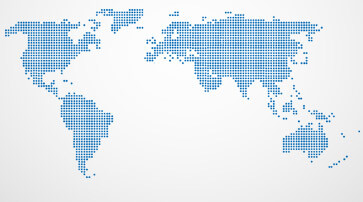 Bellows Material-Multi ply
Carbon Steel, Stainless Steel
Please consult with our technical department for different working conditions and design parameters.