Get in touch
Call 1300 798 279 (from Australia)
+61 8 9251 1688 (outside Australia)
OR send us your enquiry
KLINGER® Compensil
Excellent sealing performance also at low bolt loads
KLINGER® CompenSil delivers and maintains excellent sealing performance in all kinds of applications. It is used for liquids and gaseous media at lower pressures and temperatures and low bolt loads. Additionally, it provides good resistance against oils, hydrocarbons, refrigerants and other chemicals.
Unique combination of mineral fibers bonded with NBR.
KLINGER® CompenSil is ideal for use in applications where only low bolt loads are possible. It compensates inadequate bolting procedures and has best potential to seal even under irregular load allocation.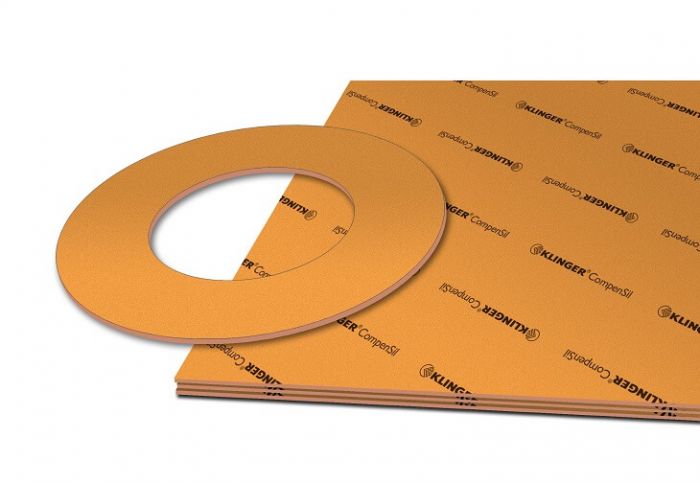 Download KLINGER® CompenSil Product Documents
Below you can find more product-related Information on KLINGER® CompenSil gaskets, free to access and download.
High compressibility
Excellent spring back behavior
Resistant to creep and cold flow
Dimensionally stable
Consistent material composition
Provides superior adaptability to any sealing surface
Seals irregular flanges
Conforms easily
Superior sealing at low stress
Increased resistance against refrigerants
Standard sheet dimensions
Sizes:
2,000 x 1,500 mm
Thicknesses:
0.8 mm, 1.0 mm, 1.5 mm, 2.0 mm, 3.0 mm
Tolerances:
Thickness acc. DIN 28091-1,
length ± 50 mm, width ± 50 mm
DIN-DVGW

DVGW VP 401
TA-Luft (Clean air)
The performance and service life of KLINGER® CompenSil  gaskets depend to a large extent on proper storage and fitting – factors beyond the manufacture's control. We can, however, vouch for the excellent quality of our products. With this in mind, please also take note of our installation manual.