Get in touch
Call 1300 798 279 (from Australia)
+61 8 925 1688 (outside Australia)
OR send us your enquiry
KLINGER® MILAM PSS
High temperature gasket material for temperatures up to 900 °C and higher.
KLINGER® Milam PSS is suitable for highest temperatures up to 900°C and higher.
An asbestos-free sealing material on a basis with perforated 0.1 mm thick stainless steel reinforcement made of 1.4401 or AISI 316.
The particular property of this material is the outstanding thermal stability. The weight loss at 800°C is less than 5%. In combination with excellent chemical resistance to solvents, aggressive acids, alkalis and mineral oils it offers interesting application possibilities.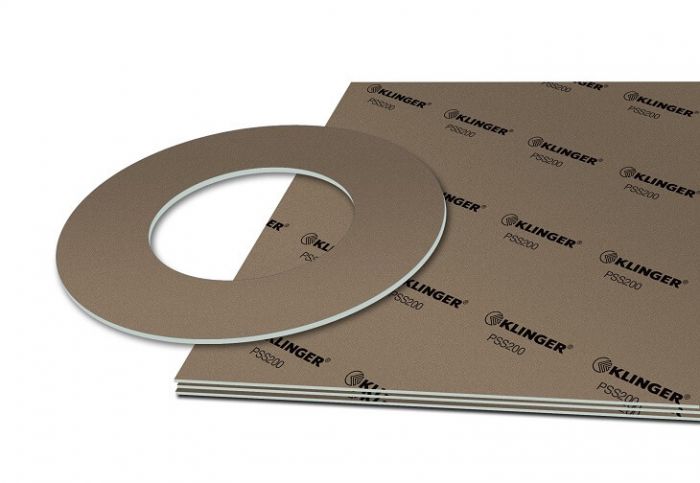 Tanged stainless steel 1.4401 insert
Impregnated with high quality silicone oil
Free of fibres
Superior high temperature resistance
Excellent chemical resistance
Ideal for temperatures up to 900°C and higher
Recommended for exhaust systems
Extremely high oxidation resistance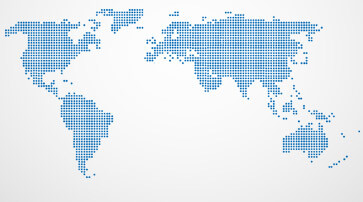 Typical technical data for thickness 2.0 mm
Compressibility ASTM F 36 J
Stress relaxation DIN 52913 50 MPa 16 h / 300 °C
Tensile strength DIN 52910
Tensile strength ASTM F 152
Sealability for nitrogen at 30 MPa und 6 bar temperature within 100 to 400°C max (sample size 90 x 50 mm)
Thickness increase ASTM F 146, Öl IRM 903: 5 h /150°C
Weight increase ASTM F 146
Oil IRM 903: 5 h /150°C
Number of stainless steel reinforcements
Material tanged stainless steel
Dimensions of the standard sheets
PSS 130 = 1,3 mm
PSS 200 = 2,0 mm
PSS 300 = 3,2 mm
Thickness PSS 130 ±8 %
PSS 200 ±10 %
PSS 300 ±10 %
Length ±4 mm
Width ±4 mm
Other thicknesses, sizes and inserts on request.
The performance and service life of KLINGER gaskets depend to a large extent on proper storage and fitting – factors beyond the manufacture's control. We can, however, vouch for the excellent quality of our products. With this in mind, please also take note of our installation manual.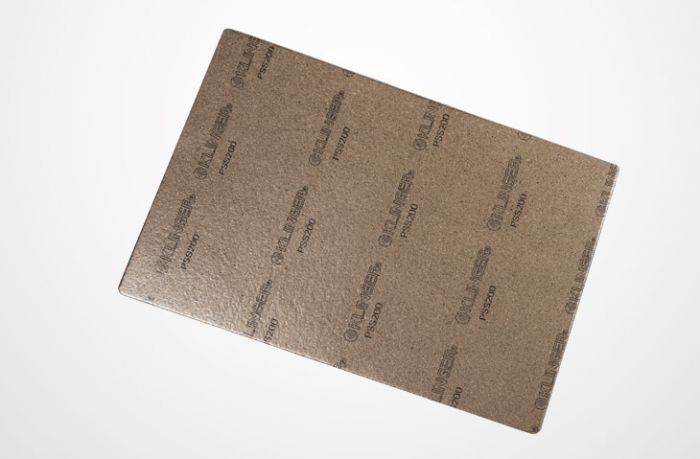 Downloads
Below you can find more product-related Information.
Get in touch
Call 1300 798 279 (from Australia)
+61 8 925 1688 (outside Australia)
OR send us your enquiry