Get in touch
Call 1300 798 279 (from Australia)
+61 8 9251 1600 (outside Australia)
OR send us your enquiry
3D Visualisation for a Plant, Facility or Equipment
Our 3D visualisation system allows clients to access and visualise a facility, plant and its assets utilising high resolution 3D models.
This innovative system enables virtual inspections of facilities, plants and assets to streamline all aspects of plant operations and maintenance.
Interactive 3D models are delivered securely to remote users, to empower inspections, planning and reliability teams to seamlessly collaborate on plant maintenance workflows. 
The use of 3D visualization technology helps industrial plants and facilities to streamline plant operations and maintenance over the asset life cycle.  Not only can this technology assist in the plant development stage, it can also save plant managers money and effort associated with system upgrades and plant maintenance programs.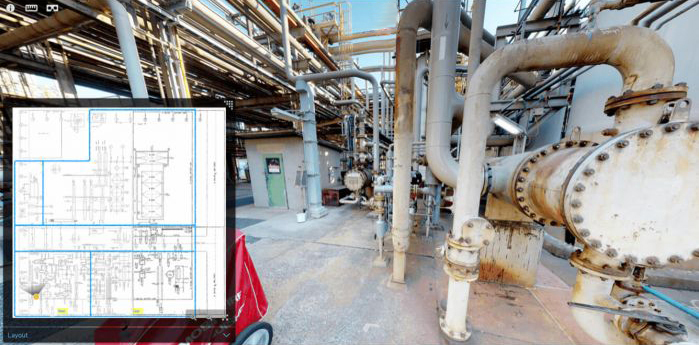 Applications of 3D Visualisation for a Facility or Plant
Onshore plant 3D models
Offshore platform 3D models
Petrochemical facilities around the world apply 3D visualization technology solutions for critical vessel and piping inspection programs.
Applying 3D visualization at plants where workers are exposed to radiation or other dangerous emissions can help reduce time spent on site by workers.  Reducing worker exposure to radiation for example is an important key performance indicator for nuclear plants. 
3D Visualisation or 3D Modelling for Assets and Equipment
Flare stack
Furnaces
Storage tanks
Process vessels
Confined spaces
Get in touch
Call 1300 798 279 (from Australia)
+61 8 9251 1600 (outside Australia)
OR send us your enquiry