Get in touch
Call 1300 798 279 (from Australia)
+61 8 9251 1688 (outside Australia)
OR send us your enquiry
KLINGER® TOP-CHEM 2000
Exceptional performance at high mechanical requirements.
KLINGER® top-chem 2000 is a universal heavy-duty gasket which offers exceptional performance in applications with high mechanical requirements at high temperatures. This is the only PTFE gasket with a fire-safe-certificate.
PTFE gasket filled with SiC (Silicon carbide).
Excellent resistance in strongly acidic and alkaline applications as well as steam and oxygen. Suitable for an extremely wide range of applications in the chemical and petrochemical industry, and in the ship building industry for the transport of chemicals.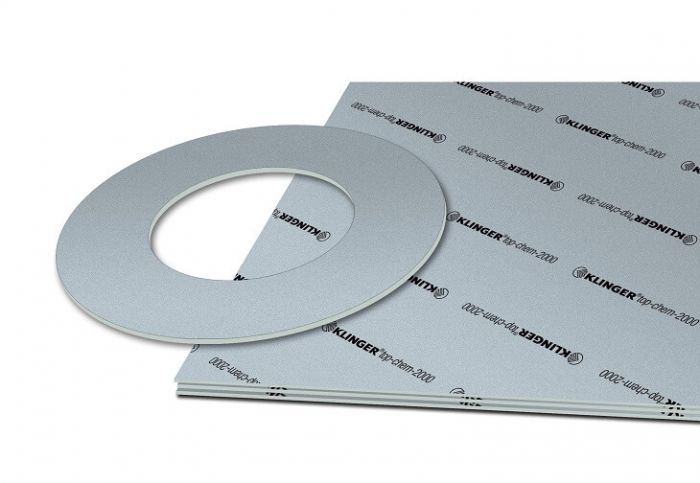 Mechanically stable
Resistant to creep and cold flow
Consistent material composition
Resists high surface pressures also at elevated temperatures
High retention of the bolt load
Superior chemical resistance
No ageing of the material
DIN-DVGW
DIN-DVGW W 270
KTW-Guideline
German Lloyd
WRAS approval
TA-Luft (Clean air)
Fire-Safe acc. to DIN EN ISO 10497
FDA conformity
Regulation (EU) No. 1935/2004 (incl.10/2011)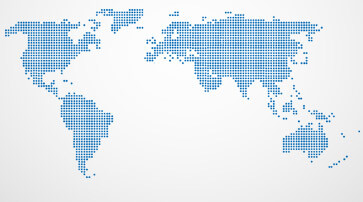 Typical technical data for thickness 2.0 mm
Compressibility ASTM F 36 M
Stress relaxation DIN 52913
30 MPa,16 h / 150 °C
50 MPa,16 h / 300 °C
KLINGER cold/hot compression
50 MPa
thickness decrease at 23 °C
thickness decrease at 250 °C
Thickness/weight increase
H2SO4, 100%: 18 h / 23 °C
HNO3, 100%: 18 h / 23 °C
NaOH, 33%: 72 h / 110 °C
Average surface resistance
Average specific volume resistance
Average dielectric strength
Average dielectric coefficient
ASME-Code sealing factors
for gasket thickness 1.0 mm
tightness class 0.1 mg / s x m
for gasket thickness 2.0 mm
tightness class 0.1 mg / s x m
for gasket thickness 3.0 mm
tightness class 0.1 mg / s x m
Dimensions of the standard sheets
1.0 mm, 1.5 mm, 2.0 mm, 3.0 mm
Thickness acc. to DIN 28091-1
Length ±50 mm, Width ±50 mm
Other sizes, thicknesses and tolerances on request.
Our products are manufactured to the highest quality requirements of our customers. The performance and service life of KLINGER gaskets greatly depend on appropriate storage and fitting and these factors are beyond the manufacturer's control. With this in mind, please take note of our installation manual.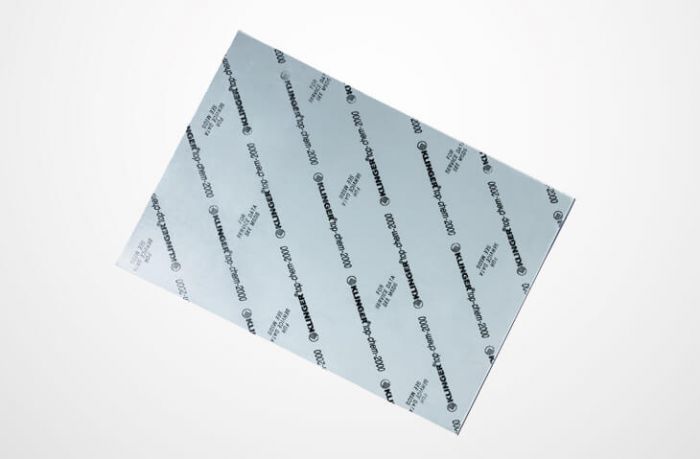 The Klinger pT diagram provides guidelines for determining the suitability of a particular gasket material for a specific application, based on the operating temperature and pressure only. Always refer to the chemical resistance of the gasket in respect to the type of media.
The numbers shown on the graph are to be interpreted as follows:
1. In area one, the gasket material is normally suitable, yet subject to chemical compatibility.
2. In area two, the gasket material may be suitable, however a technical evaluation is recommended.
3. In area three, the gasket is not to be installed without first obtaining a technical evaluation.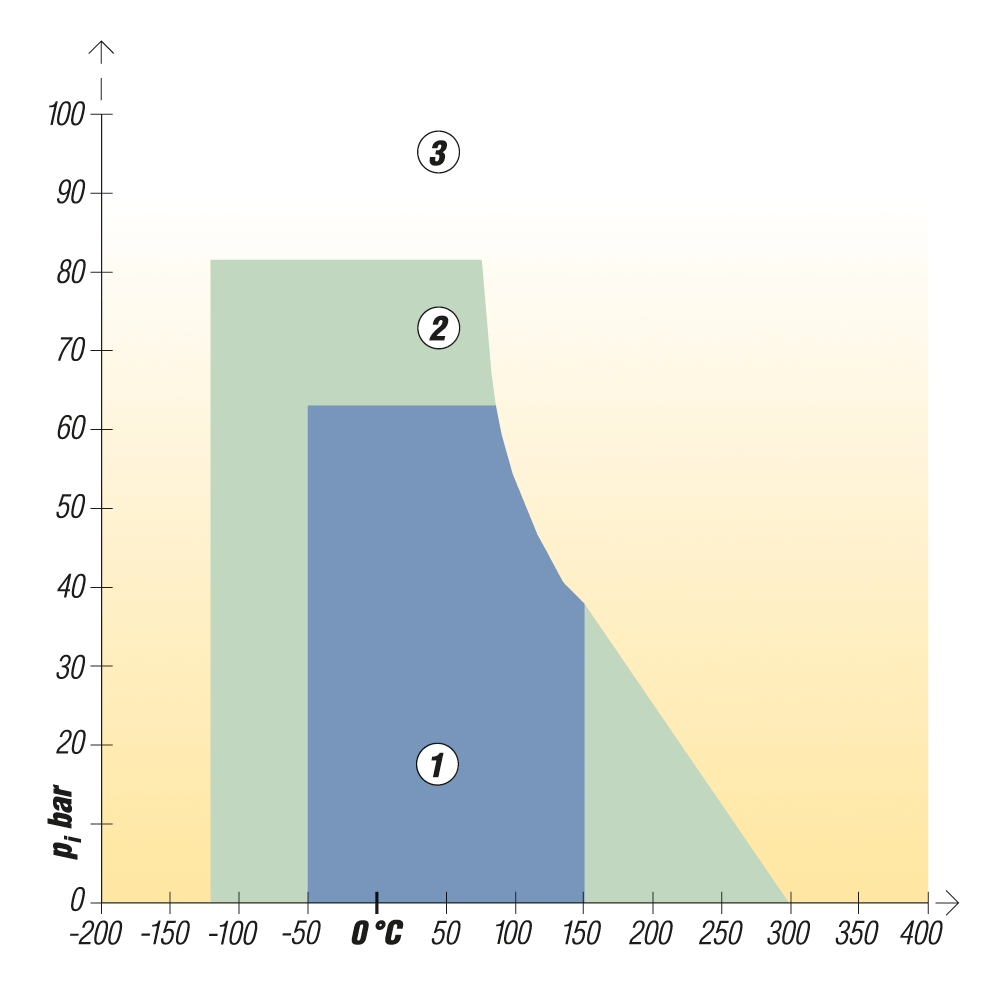 Downloads
Below you can find more product-related Information.